Start of activity
Start of activity
Aristocratic taste and sophisticated sense of beauty

The history of LaimaLux Group started in 1993 in the city of Riga, Latvia, where businessman Shiraz Mamedov and famous singer Laima Vaikule opened the first representative office of the company. We chose the most direct and clear way of development — working with beauty salons and gaining clients through result, skills and service quality.
The 4th of April, 2000 – registration of "LAIMALUX RUS" LLC company in Russia.
According to the shareholders' resolution at the corporate level the Latvian company "LAIMALUKSS LATVIA" owned by Laima Vaikule transferred its share ownership in "Laima-Lux RUS" LLC company to the general founder and participant Shiraz Mamedov on August 10, 2022.
In September 2023 an application for registration of a new LAIMALUX RUS trademark was submitted which reflects changes in the founding members and resignation of Laima-Lux RUS LLC from LaimaLux Group (Latvia and Lithuania).
The company started its activity with Goldwell, professional hair cosmetics.
Hundreds of beauty salons and thousands of hair stylists from all over Russia gave their hearts to Goldwell – to perfection and undeniable quality owing to the symbiosis of Japanese technologies and German production.

This is our first and favorite brand we cannot but admire. But throughout the years our portfolio has been complemented by other equally significant brands with exclusive consumer qualities.
LAIMALUX.PRO
LAIMALUX.PROThe first LAIMALUX RUS company official trade platform.

Only authentic, exclusive and high-quality products of world-famous premium brands for the beauty industry professionals.
By joining us you gain access to valuable resources created by a strong team of professionals with 20 years of experience! Our primary target is to create values and supply products and services which improve the quality of people's lives.
Exclusive Brands
Exclusive Brands Made in Germany, Japan, Italy, Denmark

«LAIMALUX RUS» is a multi-brand holding with exclusive distribution rights for the following brands:
ARE YOU A HAIR STYLIST?
ARE YOU A HAIR STYLIST?
Global Creative Awards – the event that brings together hair stylists from more than 50 countries!

Three things separate a true creative artist from a dreamer: extraordinarily creative ideas, the ability to bring them to life, and doing it so well that it inspires others to reach for greatness too.
And you're a true artist.
Everything you do shows this. You see the world as an opportunity. We get that. And now we want to celebrate that. We invite you to share your work with us and the world. You have the talent; we have the stage for you.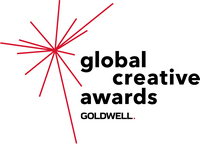 Take the chance to show the world what a true creative does: Imagine, Create and Inspire.
Education in «LaimaLux Academy»
Education in «LaimaLux Academy» Seminars and trainings for hairdressers, stylists, salon receptionists and salon owners

Over 30 professional trainers
7 educational studios
60 various seminars
«LaimaLux Academy» is LAIMALUX RUS's subdivision which offers a wide range of seminars and trainings for hairdressers, stylists, salon receptionists and salon owners.
Service support
programs of service support for beauty salons
Product usage
educational seminars on product usage techniques
Master classes
advanced trainings on new trends in haircuts and color
Coloristics
international coloristics program for hairdressers
Seminars for beauty salon owners
seminars on effective salon management and development
Why should you choose «LAIMALUX RUS»?
Why should you choose «LAIMALUX RUS»?
Marketing, sales, logistics, finance, education

Well-known successful company
a well-known successful company in Russia, Latvia, Lithuania and Georgia with the reputation of a reliable partner
Experience, knowledge and ideas for further development
support for your business from «A to Z»: marketing, sales, logistics, finance, education
Approach and professionalism
individual approach, constant staff training, education and knowledge improvement
Perfect service and high-quality products
professional high-quality products, regular product range extension
Affordable education
affordable education and variety of educational programs for our clients in our Academies
Our Clients
Our Clients
We contribute to world-class results

Beauty salons
beauty salons in Russia, Latvia, Lithuania, Georgia
more than 3000 active clients
Pharmacy chains / Pharmacies
pharmacy chains and pharmacies
more than 2000 sales points
Specialized centers
cosmetic clinics, fitness centers, medical centers
Shopping centers
«GUM», «TSUM», «Vesna», «Petrovsky Passage» and other shopping centers
Online shops
online shops offering products for beauty and health
Our Vip Clients
Our Vip Clients
We appreciate our clients' trust

International celebrities
celebrities of television and cinema, singers and theatre actors
Popular TV shows and projects
«Fabrika Zvezd» (Star Factory), «Narodny Artist» (People's Artist), «Dve Zvezdy» (Two Stars), «Lednikovy Period» (Ice Age) and others
Main Russian TV channels
«Channel one», «Russia», «NTV» and others
The Bolshoi Theatre of Russia
The State Academic Bolshoi Theatre of Russia
Eurovision Russia
international song contest
XXII Winter Olympic Games
international sports competition held in the city of Sochi (Russia)
Our Values
Our Values
Our values which form the character of our activity

Trust
the basis of our organization is mutual trust
Knowledge and skills
we are striving for developing our knowledge in order to constantly improve our competitiveness
Orientation on people
we motivate our employees and thus provide the highest level of service to our clients
Clients
our clients are in the center of our business model
Gemba Kaizen Way
every day we improve ourselves and our company
Contact Us
Contact Us
Representative offices in Russia and Georgia

The representative offices of «LAIMALUX RUS» are located in Russia and Georgia. We also cooperate with a large number of distributors all over Russia, in Kazakhstan, Belarus and the EAEC countries.
Tbilisi
MoscowSaint PetersburgEkaterinburgSamara KrasnodarKaliningrad
34 / 1 Novy Arbat Street, Moscow, Russia
Head Office
Opening hours:  Mon-Fri 09:30-18:30